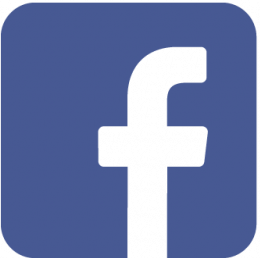 The Studio and Gallery 86 Main Street Kilbirnie KA25 7AA
07963 348934 Opened first of April 2017
---

Day 1 Thurs 23 February 2017
The pink and purple nightmare.
This is the old shop when I took possession. The first task will be to remove the purple boards from the walls.


---
Day 2 Fri 24 February 2017
One down ! So many more to go.
I have managed, with considerable effort, to remove one of the purple panels. I will get some help next week and then the rest, hopefully, will follow.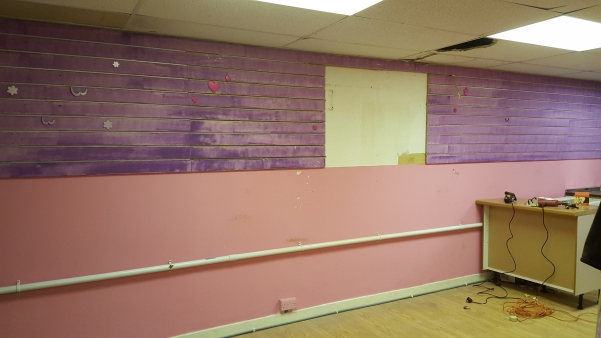 ---
Day 7,8 Wed/Thurs 1,2 March 2017
Considerable progress.
My brother-in-law Victor came to the rescue and removed all the purple panels. This exposed some large holes in the wall under three of the panels but he managed to patch these so they are ready for applying lining paper and the final painting, which will happen next week.
We are well within schedule to open in April, barring any unforeseen problems.


---
Day 9 Friday 3 March 2017
Gallery cleared.
This morning I had all the old fittings from the shop removed. This gives us some idea of how the gallery will look when finished. Next week we will put up lining paper on the walls to smooth out all the irregularities, and if we have time begin painting.


---
Day 17 Saturday 11 March 2017
Getting closer.
Much progress has been made, though there are some difficulties with the surface of the long wall. Simple lining paper has proven not to be a solution, so I am currently researching other options. Hopefully this should be resolved next week, which will allow plenty of time to set up the first exhibition to open on the first of April, which, of course, is April Fools' Day, appropriate, many may think, for this rather crazy project.


---
Day 20 Tues 14 March 2017
The glamour of being a gallery owner.
The floor of our gallery is a rather good quality wood laminate, however, it is rather spoiled by not having been cleaned for years. Franzeska decided to take on the task of renovating it.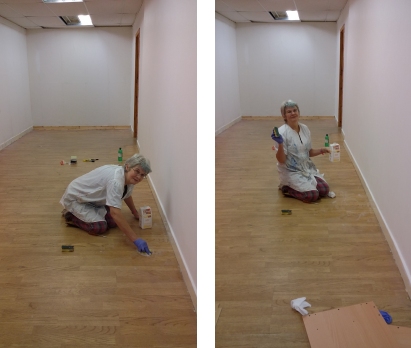 ---
Day 22 Thurs 16 March 2017
A sign we are on track.
Today I managed to put up our new sign, so people will no longer refer to this as "the old florist's shop". There remains a mass of work to be done inside, repairing and resurfacing the walls, but hopefully this should be completed over the next few days. We are still on schedule to open in April.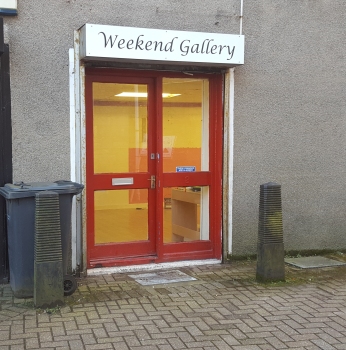 ---
Day 23 Fri 17 March 2017
The last strip of pink.
We have been working on resurfacing the walls and it was very heartening to see the atrocious pink gradually disappear. Now there is only a three inch wide strip, which will be gone tomorrow. It will not be missed.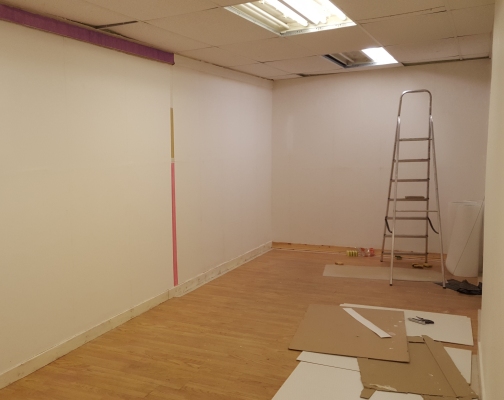 Day 25 Sun 19 March 2017
All this space is ours - Gallery owners must have a swivelly chair.
Our neighbour Nina has kindly donated a rather fine chair which Franzeska seems to have appropriated.
The bulk of the renovation work has now been done. There remains some painting and fixing items such as the ceiling tiles. We are well on schedule to open on the first of April.