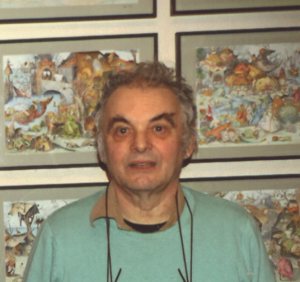 Adam McLean
Adam is a writer, publisher and technical artist.
In 1995 he created the well known alchemy website,
and recently the surrealism website which documents this
art movement.
He has a great interest in the artwork of modern tarot
and has a substantial collection of this material.
In 2015 he moved to Kilbirnie and has long wanted to
establish a gallery. He is especially interested in helping
artists showcase their work.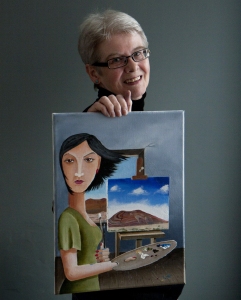 Franzeska Ewart
Franzeska was a children's author with over 25 published titles.
She was shortlisted for a Scottish Children's Book Award in 2011.
The next year, while Royal Literary Fund writing fellow at
the University of the West of Scotland, she began writing
for adults, and in 2016 completed her debut novel, The Faraway.
The Faraway is all about art, and artists, and the quest for an
individual style, and it led Franzeska back to her own love of painting.
She is currently preparing her second exhibition.