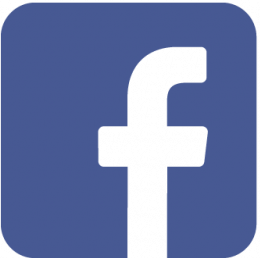 The Studio and Gallery 86 Main Street Kilbirnie KA25 7AA
07963 348934 Opened first of April 2017
---

Interview with Ronnie Heeps, August, 2017.

AM: I understand that early in your life you studied ceramics and silversmithing.
Ronnie Heeps: After leaving school I got a job in a cast iron foundry in Larbert. I worked there for about five years, during that time I went to Falkirk Technical College and studied to be a foundry technician, but packed that in, as I did not want to work in a foundry any more, but instead did a Foundation Course and spent two years studying ceramics and silversmithing. Many of the other people on the course were there to build up a portfolio in order to go to Art School.
AM: Did you not think you might also have gone to Art School?
Ronnie Heeps: I reckoned that if I went to Art School I would just have been doing the same things as I had been doing at the college.
AM: So what did you do after that?
Ronnie Heeps: I moved to Glasgow round about 1980 and wanted to see if I could become an artist. A friend of mine had got a band together but they were not particularly very visually exciting, so he thought it would be a good idea to get a light show together for his band. We knew another guy who had a light show using these liquid lights, you know when you take glass slides and sandwich coloured oils between them and you put them into big Aldis projectors and the heat in the projector bulb makes the oil move as in the Jimi Hendrix videos.
AM: So were you drawn to the creative or the technical side of it?
Ronnie Heeps: I just wanted to make art. I thought it was definitely a creative thing, but you also had to work out the technology.
AM: So how many years did you do that?
Ronnie Heeps: For a year or two with that band, but I found a club called 'Splash One Happening' where a friend of ours was putting nights on at a venue in George Square called 'Peggy Sue's' and he asked us if we would do a residency there for six weeks or so. That's where our company The Scottish Luminaries was born. There were different bands we did the light show for using the liquid lights and mixing it in with various slides to make psychedelic colours. This was in 1991, the Glasgow Year of Culture. We met Colin Barr, a club owner in Glasgow, who did the first Acid House disco as part of the Year of Culture. This was at the 'Brigit' down on the Broomielaw and ran for a week, and because they had seen the sort of lighting we had been doing they asked us to do the lighting for that. This was just when Acid House and the rave scene was starting. So that was the first big rave in Glasgow. When it kicked off, we were the only people who had that kind of lighting so we got all the work. My business partner Robert Gibb and I were really in the right place at the right time with the right gear.
We were big fans of a band called Hawkwind who had a brilliant light show. They had films and stuff like that, which really illustrated their songs, so we were basically building towards that sort of light show.
AM: So you then did some things outside of the music events but using lighting with theatre groups and I have a note here that you collaborated with Ken Currie in an event at the Tramway.
Ronnie Heeps: Yes there was a band called 'Test Department' a big 'industrial' band in London and we were big fans of theirs, and there was a guy called Angus Farquhar who was in 'Test Department', but he had moved back to Glasgow and started a company called NVA, a really big arts organisation to do large scale theatre projects. He asked me to get involved in some of his big multimedia shows. Because of the kind of lighting equipment we had and the expertise I had built up, I was good at multimedia shows. The first show we did was 'The Soul Machine' in the Cottiers Theatre where I did a big slide presentation for that.
AM: What kind of slides are you talking about here?
Ronnie Heeps: We showed a series of slides on primitive religion, and as the venue was in an old church, basically black and white engravings from old churches that faded in and out of the audience. The audience was pillared in theatrical gauze, so they could not see the actual gauze, but once the projects came on you could see the images projected. It was quite wild and exciting.
Then we did an event at the Tramway and that was where Ken Currie got involved. I went and photographed lots of his drawings. The idea was to project them really big. Ken came to my studio and I showed him how one black and white drawing could fade into another really slowly which was a beautiful experience. And he loved it.
AM: I suppose all these effects were not computer driven, so you had to manually adjust all this lighting.
Ronnie Heeps: Well we had some computer driven faders, but these were really expensive at that time and the computer took ages to program. It was quite primitive, but was state of the art at the time.
AM: So when did you move from this activity with audiences to the more inward process of painting?
Ronnie Heeps: The Scottish Luminaries lasted for about ten years and in that time I moved from doing theatre and commercial work. I thought the commercial work was great fun and I thought I was making art at the time. I don't know if anybody else thought so, but I certainly did. There was an art collective that did a multiples show at Christmas called Lapland and they asked me to do some pieces, so I was always putting work into galleries and shows as well as doing lighting and I didn't really see it as two exclusive things, I just thought it was all the same thing really, making art. Round about 2000 we got a bit bored with the music and the rave scene as the music did not seem to progress much and it kind of stalled and we got bored with it. So I had this huge warehouse with all the lighting equipment so I started to paint in the warehouse with the lights. My early paintings were just like dissolving slides and then capturing a still and turning this into an oil painting.
AM: Can you explain this a bit more?
Ronnie Heeps: We were doing multiple side shows and the light show was a bit like a train-set. You had this train-set up in the attic and every weekend you would take your train-set out, set it up and basically play with your train-set. And because every element in the light show was working separately there was a kind of random element to it. If you think of a light show as a painting or a still, with lots of different elements within it, even figurative elements and things like that, if you just keep them all going in motion, one being faded onto another, one turning and so on, and you put a film over the top of them. It's quite a random process, but some images were really strong and they would jump out at you then fade away and it was obviously a sort of organic experience. So when I was doing these shows, every now and then, maybe 5 minutes out of every hour, you would get these amazing moving collages, and they would just click at one time but always in balance, but it was quite a random thing. So I thought this over and it would be good if you could photograph these situations and you could get an instant painting which had a random element to it. I tried to photograph these lots of times but it never quite worked out as it was always moving and the lighting was changing. So I started setting up the light show in the warehouse and would make collages using slides and photograph that, so I could get some control over the image which was always moving. I was staging it, getting it simpler and simpler so I could have more control over it. I decided it would be quite good to paint these images. So I had to get good stills and do a collage and take a photograph of that and use this to make an oil painting.
AM: So you were doing this in the late 1990s?
Ronnie Heeps: Yes.
AM: I have a note here that in 1997 you were at the Glasgow Art Fair doing something based on the work of Roy Lichtenstein.
Ronnie Heeps: There was this gallery at the Art Fair doing multiples. Basically he got a number of artists to make a multiple edition of something and he would sell it. The Roy Lichtenstein was one of those things. It was a glass container with a label on it 'Roy Lichtenstein's Pop Dots'. It had confetti like circles and the instructions said "To make a Roy Lichenstein just move the dots about on a bit of paper."
AM: This was clearly quite conceptual.
Ronnie Heeps: I made a series of objects called Dream Products which were quite conceptual, for example, the Angel Wings food.
AM: So when was your Forteviot Gallery exhibition?
Ronnie Heeps: As I said, I was getting bored with rave scene, and I started to make these big paintings in the warehouse using multiple slides. I just wanted to see if I could actually do it and I learnt how to paint there by myself. Over a year or two years I built up quite a lot of paintings and I thought what do I do with them then, with the difficult question the artist has to ask about how to get your work out and how do you project it into the world. So I was looking at the Arts Council information web site and there was this gallery advertised in the tiny village of Forteviot in Perthshire. The owner had bought this old schoolhouse and turned it into a gallery. I sent him some slides of my work and that was my first solo show.
AM: So that was your first solo exhibition, I assume you had a good response to that and wanted to move forward. What was your next exhibition?
Ronnie Heeps: In 2000 I had my exhibition 'Heeps Stings Wasps'. The reason that came about was that at this time I stopped doing light shows and was selling off the lighting equipment and found the warehouse too big, so I got a studio at the Wasps in Dennistoun (Workshop and Artist Studio Provisions Scotland, a charity that provides affordable studios to support artists and arts organisations.) My exhibition was in the Patriothall Gallery in Edinburgh which is part of the national WASPS organisation.
AM: Of course being based in Glasgow you did a lot of stuff in the Glasgow area but you also have done a lot of things in Edinburgh so you must have made many contacts there.
Ronnie Heeps: The next show I did was in 2001, called 'Ghosts', and was in the Pentagon Business Centre. You could put shows on in the foyer of the building. I showed my ghost paintings.
AM: Can you explain how you did the Ghost paintings?
Ronnie Heeps: The reason I made these ghost paints was because of the Millenium. I was thinking that the world we live in was made up of ghosts, because when you think of buildings, the people that made these are all dead, and all the people that invented cars, cheese, and earrings and stuff are all dead, so everything is based on ghosts. So I thought I would take all these ghost characters and turn them into ghost paintings, but technically it was very difficult to do that. What I did was to make a really tight portrait in oils and then paint over this with one layer of white oil paint using a roller. I used a thin paint so the ghost of the underlying painting appears through the white. But one coat was not enough so you have to leave about a week to dry between each coat or else they all dissolve into each other. So it's a question of doing a fine portrait, then a layer over that, then another layer, sometimes three, four or five layers. The big problem was that, if you put on one too many layers, the image disappears and you could not remove the top layer without removing the underlying image. So they were really difficult to do. Later that year I took the same series to a gallery in Skye and did a solo show there.
AM: So what came next?
Ronnie Heeps: My show in 2002 was called "Groucho says there ain't no Sanity Claus but what the fuck does he know" and it was a fun show, basically a collection of the Christmas cards I have designed over the years, which Neil Mulholland put on in a bar. Then in 2005 Neil's wife Jenny Hogarth, with the help of some friends, started up the Embassy Gallery in Edinburgh and she asked me to do a show entitled 'Frankie and other Stories'. In 2003 I had gotten a commission for a series of paintings for the Walter Raleigh Room at Mount Orgueil Castle in Jersey. It took some years to complete the commission and in 2005/6 I showed these paintings 'Dreaming Beyond the Medieval' at the Glasgow School of Art and the Hughson gallery before they were sent to the permanent exhibition in Jersey.
AM: From looking at your paintings for this series in Raleigh it is obvious that you had looked at a number of renaissance artworks. Where did you do the research for that?
Ronnie Heeps: Basically just online and by reading some books. For this I not only made the paintings and the frames, but also made a video. The commission arose out of the multiples I had done earlier. A woman in Edinburgh, who had collected many of my multiples, introduced my work to the well known artist in England, Gordon Young, who does large public art pieces. He phoned me up and told me about this project in Jersey. There is a number of different artist's work in the castle and my work is in two rooms. The Castle had commissioned a laser artist Chris Levine to create the first holographic photograph of Queen Elizabeth the II. So I also did a portrait of Queen Elizabeth I to complement that.
AM: You do put a lot of thought into your art. It is not something entirely spontaneous.
Ronnie Heeps: No, it isn't. Even my technique of painting is not particularly spontaneous. I love the idea of craft and building things up. I don't see myself as some sort of strange genius who just pulls things out of the air.
AM: What came next?
Ronnie Heeps: I had my big show 'Anyone for Rounders' in 2007 in Germany. Although my work looked good, the people who worked in the gallery were complete and utter idiots. It was a really bad setup. The owner seemed to see her gallery as a toy for having parties and meeting lots of interesting people. The administrator fell out with the owner and the gallery closed half-way through my two month show. It was quite a struggle for me to get the artworks returned to me.
AM: You have established yourself quite well and you have a number of people who collect your work, so you don't need to rely on the show as a means for selling your work.
What was the light event in Newcastle?
Ronnie Heeps: Because I had the prior experience of the audio visuals I started making Kaleidoscopes as videos. I did a projection of a kaleidoscope onto a building in Newcastle in 2006 entitled 'I saw the light' as part of the Glow Festival of Light there. I had worked out how to make kaleidoscope images in Adobe After-Effects
I had been using After-Effects to make the video for the Raleigh Room. I had always loved the kaleidoscope when I was doing it in the light shows, though that was done using a projector basically mechanically, so I thought it would be good if I could do that in a computer. So I put in a proposal to NVA and I made up the first kaleidoscope animation using After Effects and I took it down to Newcastle and projected it on a building.
AM: Then you decided to actually paint kaleidoscopes.
Ronnie Heeps: That's right, when I was doing the videos, it realised it would be really great if you could actually get these as stills and then paint them, in the same way I took the multiple images and turned them into paintings. So I started to make round paintings and using these to make kaleidoscopes.
AM: Do you want to talk about what you want to do in the future or is this something that is invisible to you?
Ronnie Heeps: The next project is the show in Dundee with Gardner Muirhead and Stewart Swan in November, our G31 Art Collective. I am making new work for that, some paintings and perhaps an installation. I might include some of the Kaleidoscopes as it is such a large space. I am drawn to circular paintings, I think because they are so unusual.


---