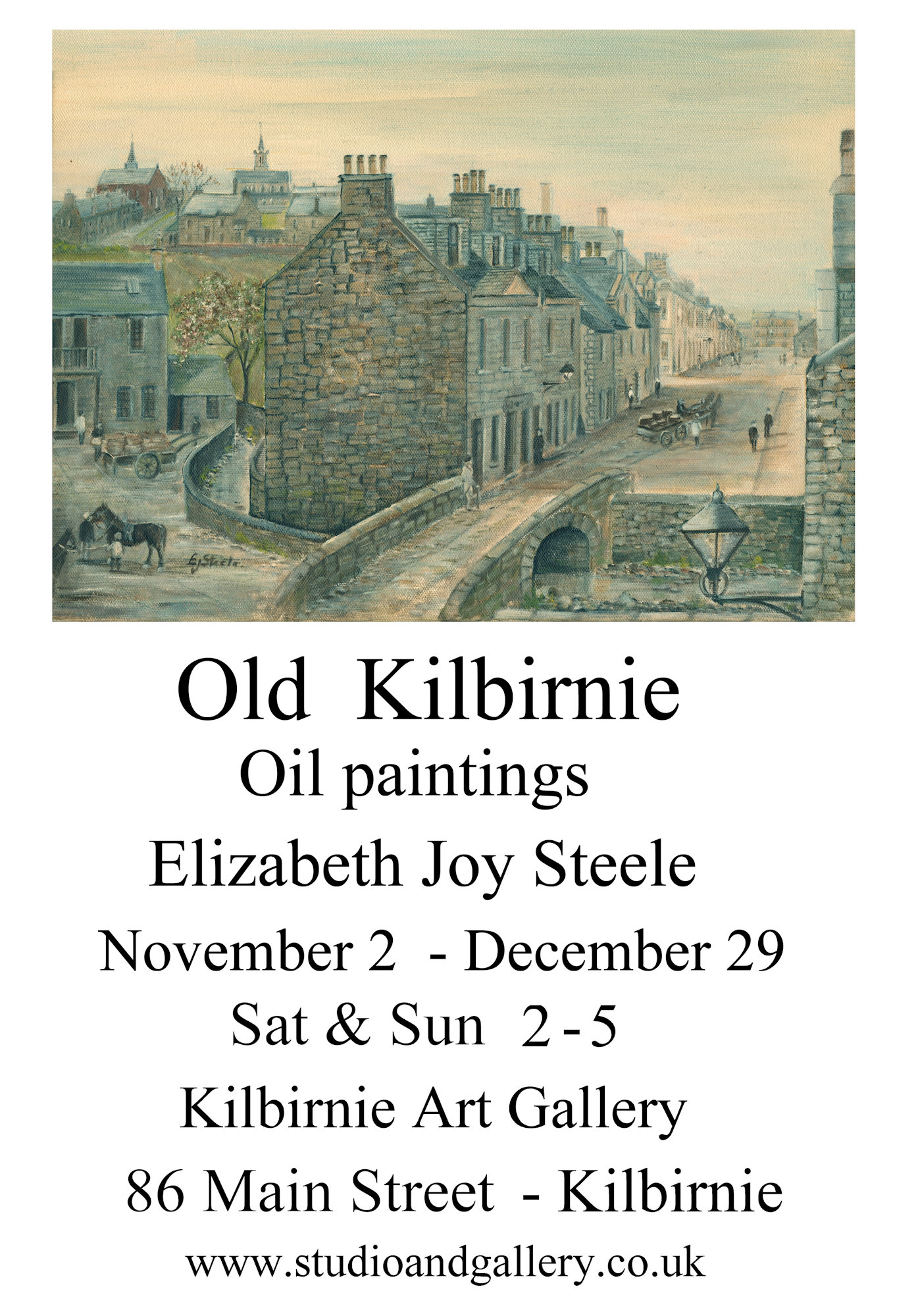 This exhibition was of especial interest to local people, as the forty six oil paintings were by well-known and loved local artist, Joy Steele. She used old black and white photographs from the late 19th and early 20th century as sources to create her oil paintings, re-envisaging how Kilbirnie used to be.
Joy has single-handedly, over the last forty or so years, researched and collected a mass of original heritage material and recorded the history of Kilbirnie.
Joy maintained the same style throughout her paintings which gives them a wonderful coherence.