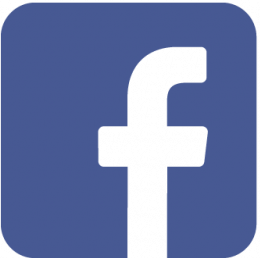 The Studio and Gallery 86 Main Street Kilbirnie KA25 7AA
07963 348934 Opened first of April 2017
---

Interview with William Dennis, April, 2018.

A. M. : Can you give us some information on your background?
W. Dennis : I was born in Maryhill in Glasgow, a very poor background, so poor our mother used to send us out potato picking. There were five kids, our two parents, my grandad and aunt living in a two bedroom flat. Life was very minimal but my parents did their best. I remember making my first painting when I was fifteen. It was a watercolour portrait of Bill Wyman, the Rolling Stones guitarist. I was supposed to go to Glasgow University to study architecture, but my parents could not even see that as a future for me, so I ended up working beside my brothers, making concrete slabs for the Clyde Tunnel. I did a little bit of painting every now and again. When I was 21, one of my pals had an exhibition in Frasers in Sauchiehall Street. I went to his house and saw all his paintings, and I thought 'That's interesting'. Back in Glasgow I did a couple of courses in portrait painting at Anniesland College, but by then I was working as a foreman mechanic, so at that time it was work, work, work, and I got little painting done. That lasted through into my late twenties. Then I went to Australia.
A. M. : How long did you stay in Australia?
W. Dennis : Altogether about twenty four years. I came back to Scotland for a stint, but that didn't work out, so I returned to Australia where we bought a nice house in a good area, Dianella, a suburb of Perth. I went to an advanced technical college, to study drawing. At that time I wasn't so interested in painting, I just wanted to draw. A year later I found the course was full and the only class still open was the painting class. So I did that for a couple years and did well in the exams, so they suggested I go for an advanced certificate in Art and Design and I did that for two years, part time. Then I was offered a job by the Salvation Army, doing night shift in one of their hostels and often painted there when things were quiet. I then had a stall outside the Perth Museum where I managed to sell quite a few paintings. Before I left, a lady by the name of Rose Tuissaint bought some of my work. She was a psychiatrist who had trained in London, one of the top psychiatrists in Australia. She was very wealthy and donated items to the Perth Museum and Art Gallery. When I left to come back to the Scotland, I left a stack of paintings with her for safe keeping. When she died these were sold off and are now probably scattered all over Australia. She had a huge house with a ballroom inside it, so large that you could walk up the aisles between the paintings she had collected, which were stacked on the floor, thousands of them.
A. M. : Were all the paintings in the exhibition created after you finally came back from Australia?
W. Dennis : All except the painting of a bird, the 'Homage to Joseph Crawhall'. I went to classes in Kilmarnock College around 2007, just to get back into art, to sit amongst other painters. Some of the paintings I made in Australia were lost in transit and some I had not completed were abandoned. Since coming back to Scotland I have been at my most prolific ever.
A. M. : You have obviously a broad knowledge of other artists. You have looked at art and absorbed what other artists are doing.
W. Dennis : My influences are many, from Carravagio to the darkest places in my own mind, Scottish mythology, or it could be anything from a flash in a movie to a photograph I could adapt. I prefer to work in acrylic or alkyd oils. I could start with a mythological subject, then it will adapt and flow from things out of my imagination. It could even be portrait of my granddaughter, which metamorphosed in various ways into the swans. My influences are surrealism, Dali, Max Ernst.
A. M. : Your paintings always have figurative elements in them, you have never moved into abstraction.
W. Dennis : No. I am not into abstract art at all. There is not much of a narrative in abstraction. I like art with something of a bit of a story, such as the Bosch paintings. I like to work paintings in grey scale, such as my surrealist 'floating man series'.
A. M. : To a naive observer your work falls into two distinct groups, your coloured paints and the monotone grey scales. This is quite unusual. Why have you chosen to work in these two formats?
W. Dennis : I think the coloured paintings led on to the grey scales. I prefer to work in the grey scale for the architectural type.
A. M. : Let us look in detail at some of your paintings. Let's start with 'The Selkie'.
W. Dennis : This is based on story of the Scottish Selkie, who shed her skin and went to live on the dry land with a farmer or a fisherman, but eventually has to return to the sea. So this is what the Selkie was dreaming about while she was living with the man. We see the depths of the water with all the sea creatures and the weird happenings in this other mythological place.
A. M. : You are very good at creating a sense of depth, a three-dimensional view. Other artists might have left this as a rather flat image. You like to interveave forms, so one form almost seems to suggest another.
W. Dennis : Some of these arose from wiped-out areas. When I removed some paint a new image sort of came out of it.
A. M. : So there is a lot of discovery for you, during the process of painting. How much of the painting will you have conceived at the outset?
W. Dennis : None of it. At the beginning I got the idea of the girl's face and had to look for a face that would suit the Selkie story, but details, such as the sea lions emerged much later.
A. M. : Tell me about the floating man series.
W. Dennis : This one is a self-portrait. I am the jigging madman. I am trapped. There is no help. Even the angels have given up on me and are escaping through the walls.
A. M. : It is interesting that you have chosen a perspective from high up in a corner looking down. The floating man was a theme that you liked to pursue in these paintings.
W. Dennis : In this one, 'Honey I'm Home', a man comes home from work. There are two sides to him, two sides to his face. Outside the house he is a different person altogether. Here he comes home and is saddened, as he is not getting what he needs from his lady and turns into someone else. We see her making herself up. I was almost tempted to put in a skeleton's foot escaping out the window, but I have left it as it was. She has almost been caught out in the act of escaping.
A. M. : Can you say something about this group of four paintings. Visitors to the exhibition seem to like this group very much. They are quite striking, even the shape of them, four large vertical space they create works very well when you put the four of them together.
W. Dennis : This is Salome, but there was no such person. This name was invented in the 19th century by a playwright [Gustav Flaubert, Hérodias, 1877] then Oscar Wilde created his famous play in the early 1890s. So here we have John the Baptist' head and me, painted as God, shocked at the execution, the murder of John the Baptist. Salome and her mother done as creatures with cloven hooves. There are a couple of cat heads in there, I don't know if you noticed, behind them.
A.M : No I didn't get those. There are always little details to find in your paintings.
W. Dennis : The one next is of the poor soul Artaynte. She was the wife of the brother of the Persian King Xerxes, but Xerxes took her as his lover. What could she do against such a powerful king. When Xerxes wife found out she had her ears, her nose and her lips cut off, and her tongue cut out.
To the left is Thoth as the Ibis. It's just a little episode out of history. She is painted in a humble way. She is looking for mercy, but she is not going to get any. A.M. : You slightly relieve the black and gray with the colour in the eyes.
Thanks so much for providing our gallery with such a challenging and yet approachable exhibition.

---