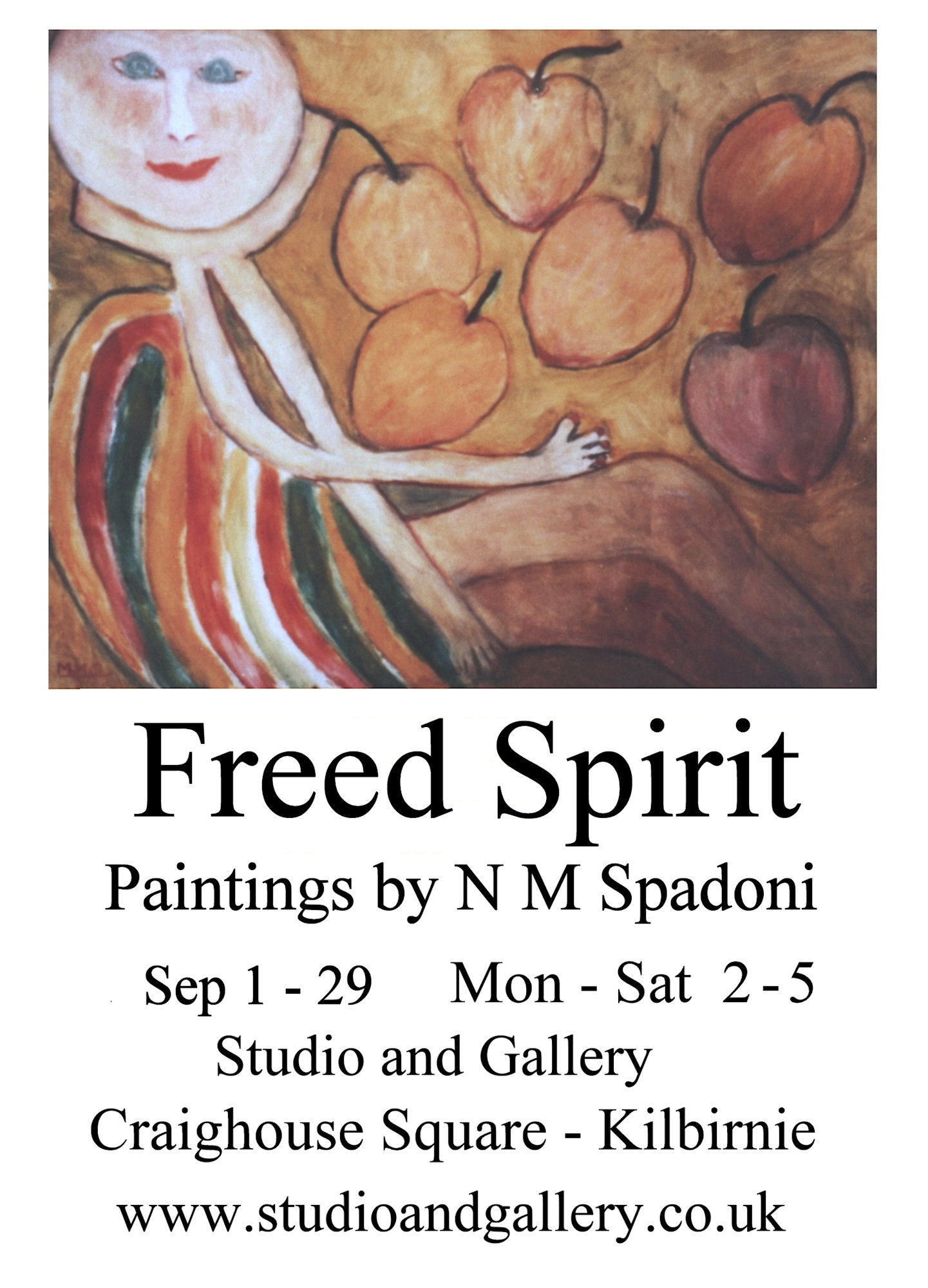 Maria Spadoni (-2014) came from Italy to Greenock in Scotland to marry into an Italian-Scottish family. As she was turning 50 she began to draw and paint, something she had long desired. She regarded her paintings as poems.
Much of her work is figurative and expressionistic, but she did add some abstract forms to some of her paintings. She also liked to paint flowers and animals.
This exhibition of her work was curated by her daughter Liana Marletta and later moved to the RGI Kelly Gallery in Glasgow.