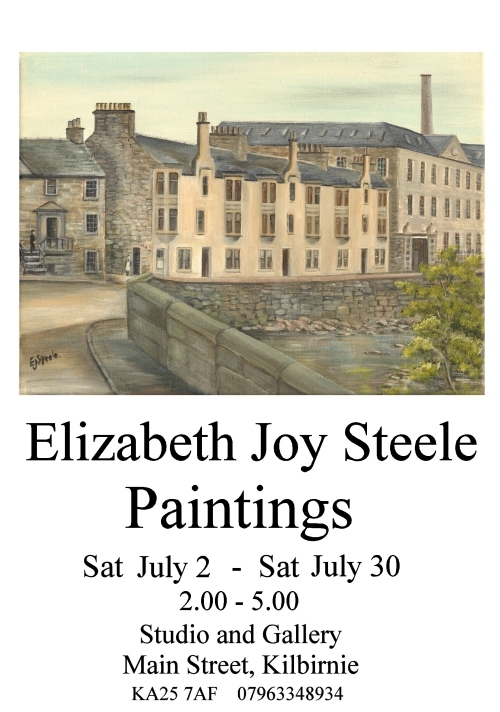 Elizabeth Joy Steele Peakman (1943-2021) is a well known and much-loved artist and archivist in Kilbirnie. Through her art she re-envisaged the old buildings of the town, and through her fastidious collection of old photographs and documents about Kilbirnie, she ensured that knowledge of the heritage of the town passed on to future generations.
In November and December of 2019 she held an exhibition of her paintings in the Kilbirnie art gallery which was well attended and enjoyed by local people. She then organised an Old Kilbirnie Calendar using her paintings. Three hundred copies were sold and the profits of £1500 were donated to the Kilbirnie Town Centre Initiative. In 2019 she issued a reprint of her 'The Three Baronies' book which details the development of Kilbirnie, Glengarock and Ladyland, and was also working on a book of her poems. She kindly allowed her collection of photographs and documents about the town to help establish the Kilbirnie Heritage website www.kilbirnieheritage.com. Joy made many contributions in the past to the local community.
The exhibition shows many of her Kilbirnie paintings together with a series she worked on in 2020.