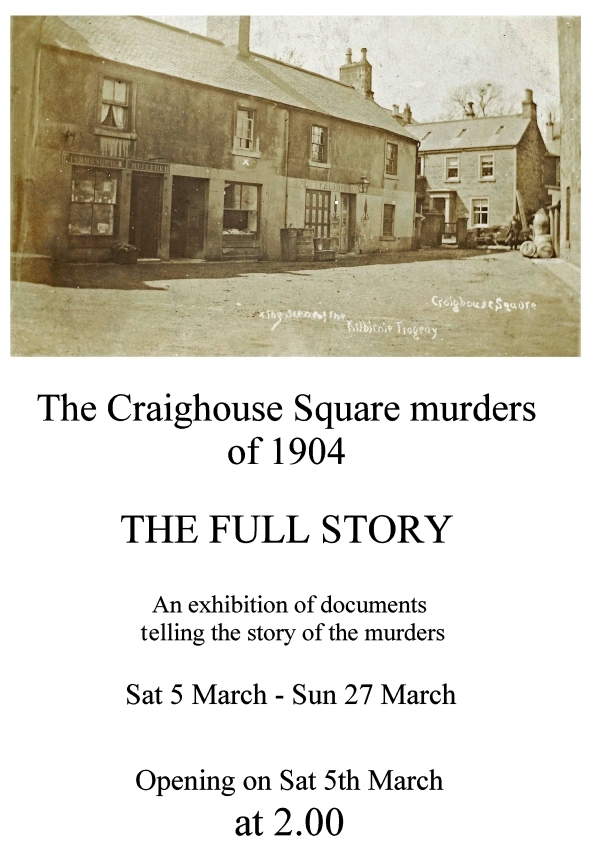 In 1904 there was an horrific murder in Kilbirnie of a wife and four children. This was news all over Great Britain and was even reported in some foreign newspapers.
It came to be called 'The Kilbirnie Tragedy'.
Many older people in Kilbirnie have heard their parents and grandparents talk about this, but these passed down stories are often inaccurate.
This exhibition documents the Kilbirnie Tragedy. Franzeska Ewart was able to gain access in the National Records of Scotland to a number of files about the murders and in this exhibition. Here we present the full story about this tragedy which rocked Kilbirnie at the time.